Layering is one of the last trends in the perfume sector, a new way to personalize scents and dynamize them. Perfume layering is all about combining and mixing perfumes and scents to create a 100% unique fragrance. Mixing several perfumes may result in a sweet and heavy scent but knowing a few tricks may translate into incredible and unique fragrances quite easily.
Perfume layering is a hit and miss process, there's no right or wrong just a way for the user to find its signature scent while testing and enjoying perfumery as another form of self-expression. With AirParfum, you can go through all this process combining as many fragrances as desired, one after another with you smell sense intact.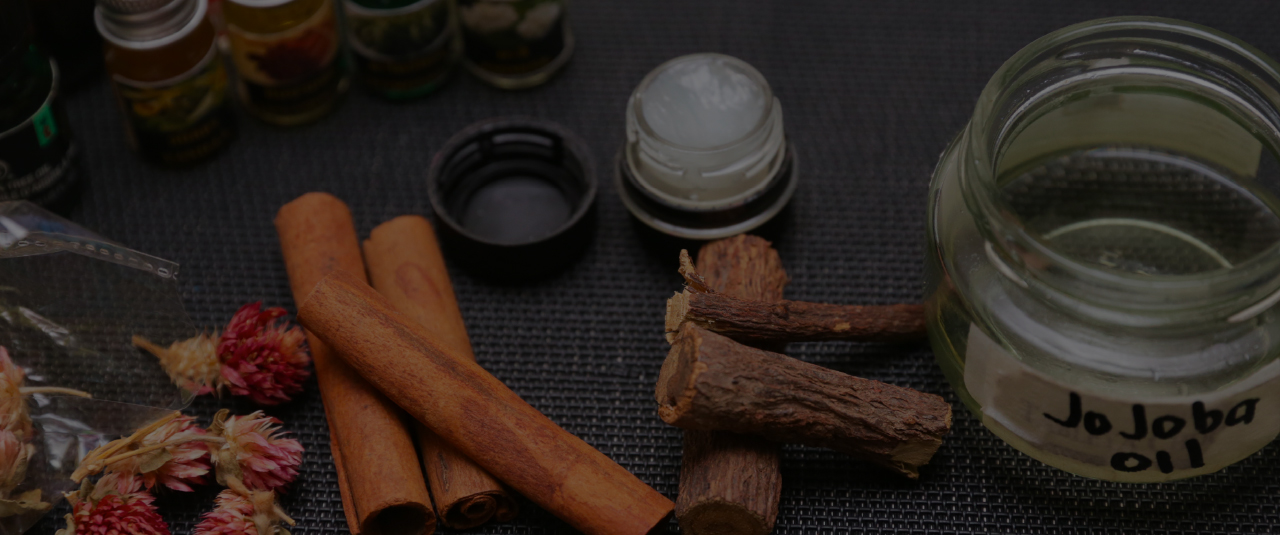 "Perfume layering, the mix and match of scents"
AirParfum allows the user to layer different fragrances in the desired proportion. You can give complete freedom to mix or you can guide them offering predefined combinations from the same family scents to start experimenting, specially if they are a safe choice such as: vanilla to add a creamy touch, citrus to refresh the mix or musk to spice up the final scent.
You can find a great example at Harrods, with the AirParfum installation for Carolina Herrera and the Confidential collection: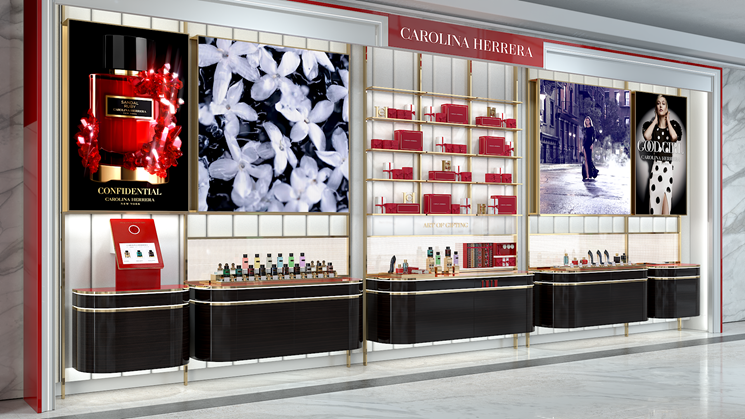 Through an intuitive interface, the user can smell each fragrance or layer their prefered ones: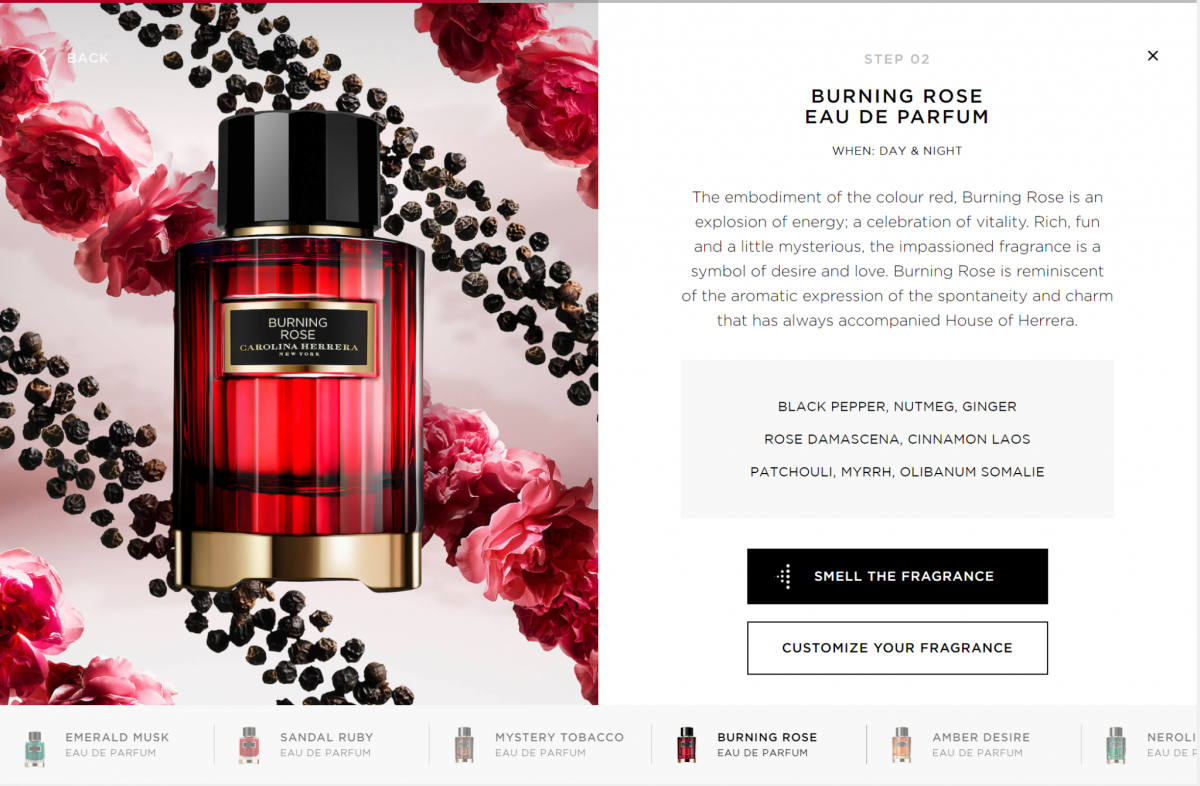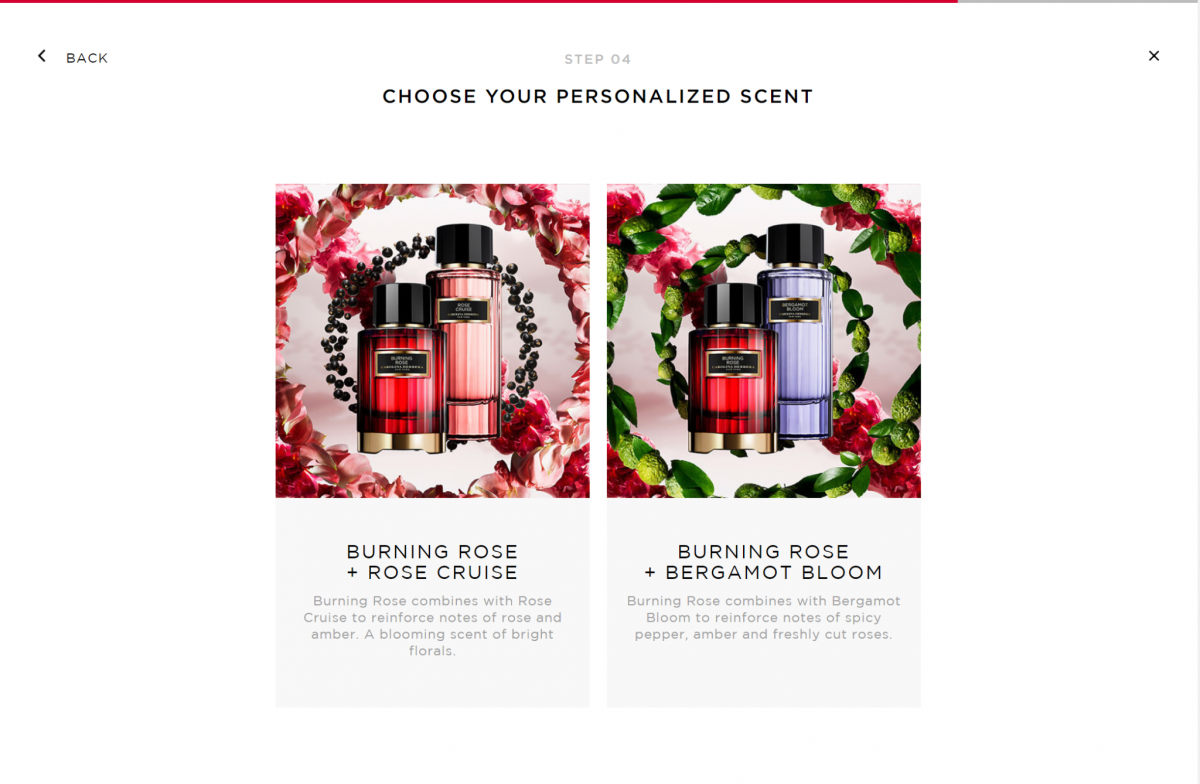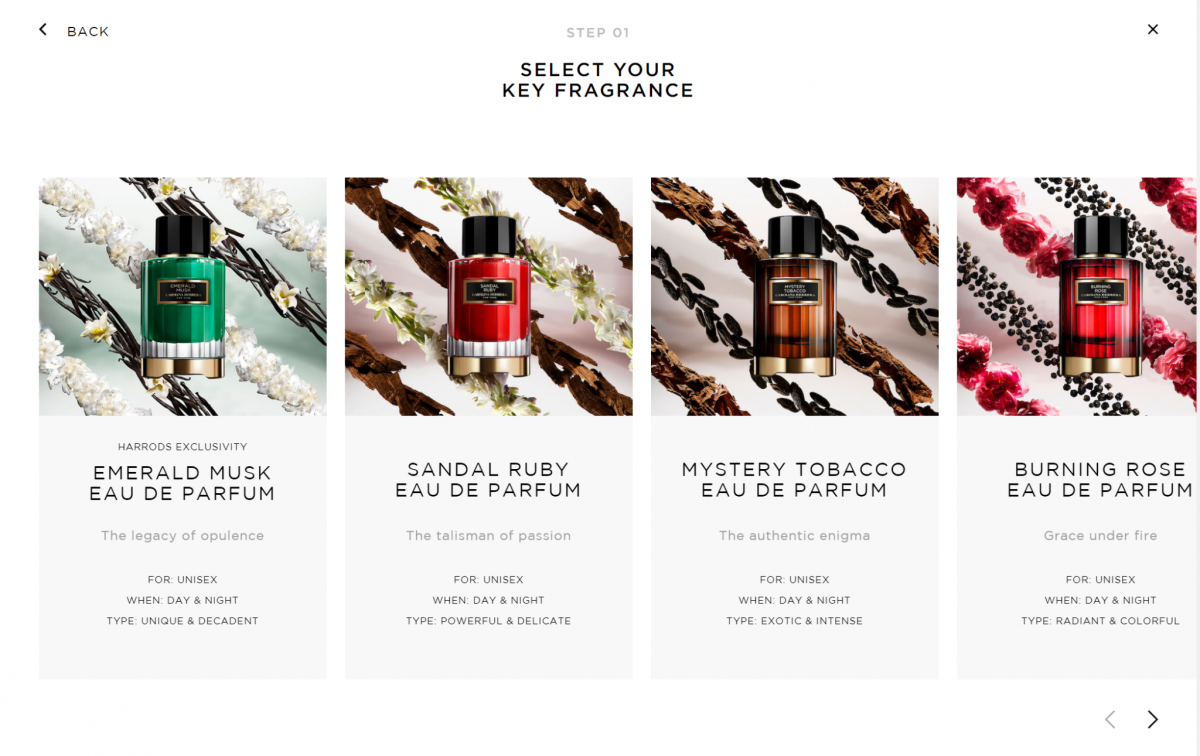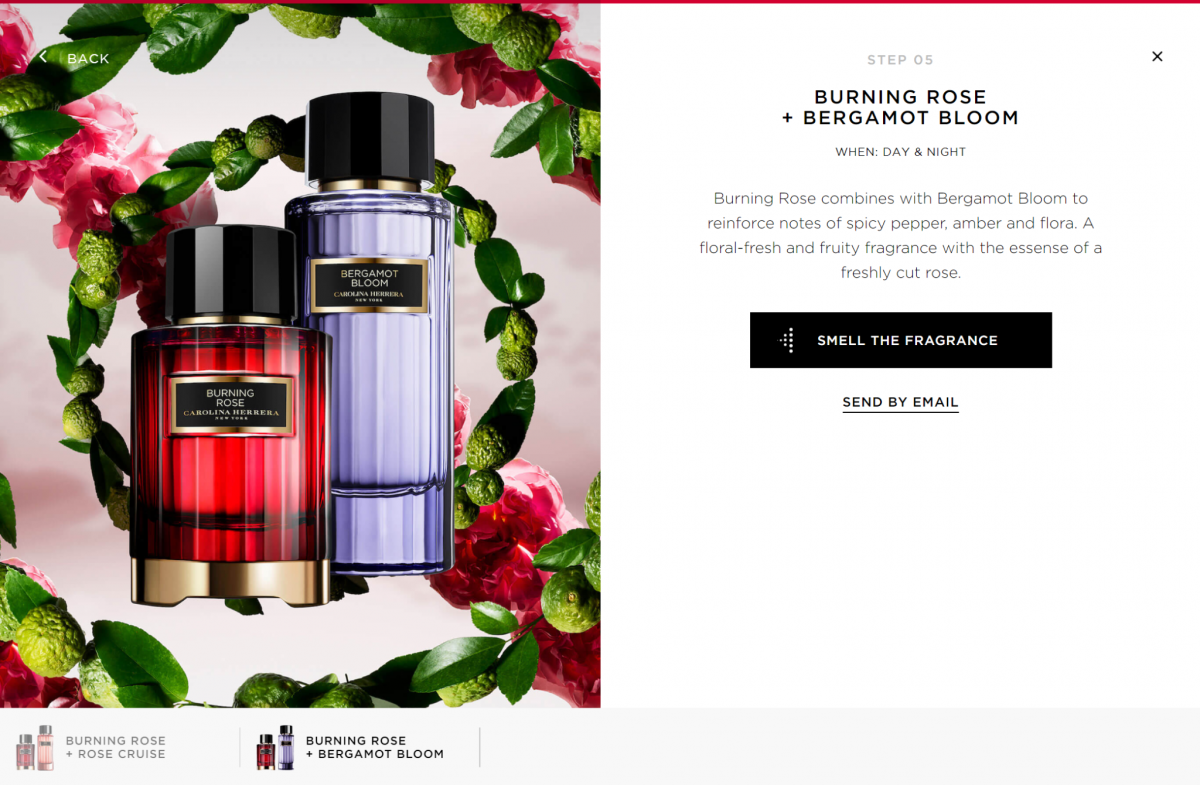 Don't miss the opportunity to experience layering with Carolina Herrera's Confidential fragrances at Harrods!