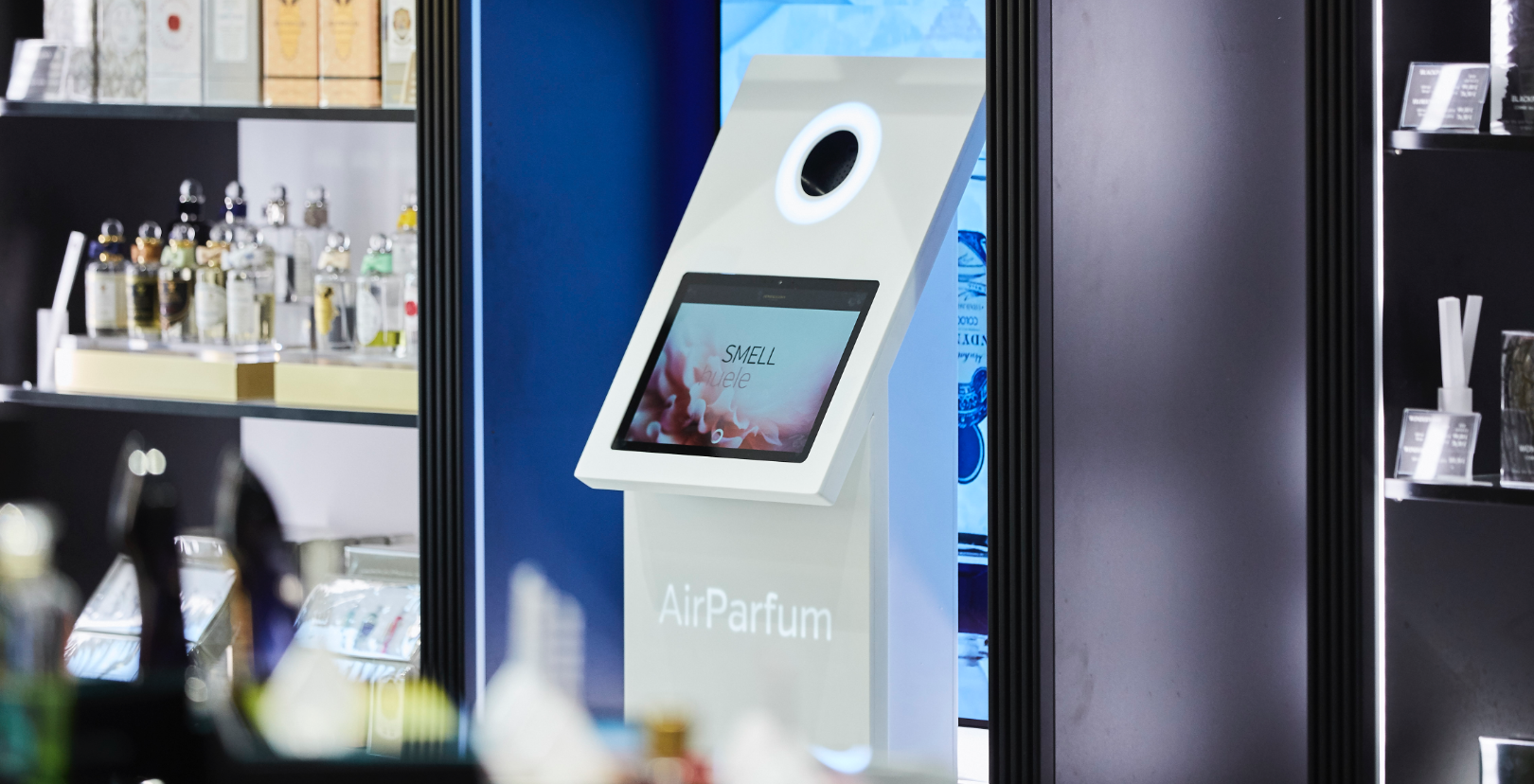 Penhaligon's
Fragrance Catalog
@La Roca Village
Come and discover Penhaligon's fragrance catalog at La Roca Village
Don't miss the opportunity to discover Penhaligon's fragrance world with our AirParfum installed in the Inspira store in La Roca Village.
This installation includes 60 fragrances from Penhaligon's portfolio including their famous Portrait product Line and two screens to create an immersive experience, where you interact with a tablet and see all the details in a big screen placed behind the AirParfum.
Navigate through the Profiler to find out which is the best Fragrance for you or simply filter by olfactive families to smell perfumes that include ingredientes that you love.
Penhaligon's Fragrance Catalog
Location
@La Roca Village (Barcelona)
Date
Since November 2018
Fragrances
60