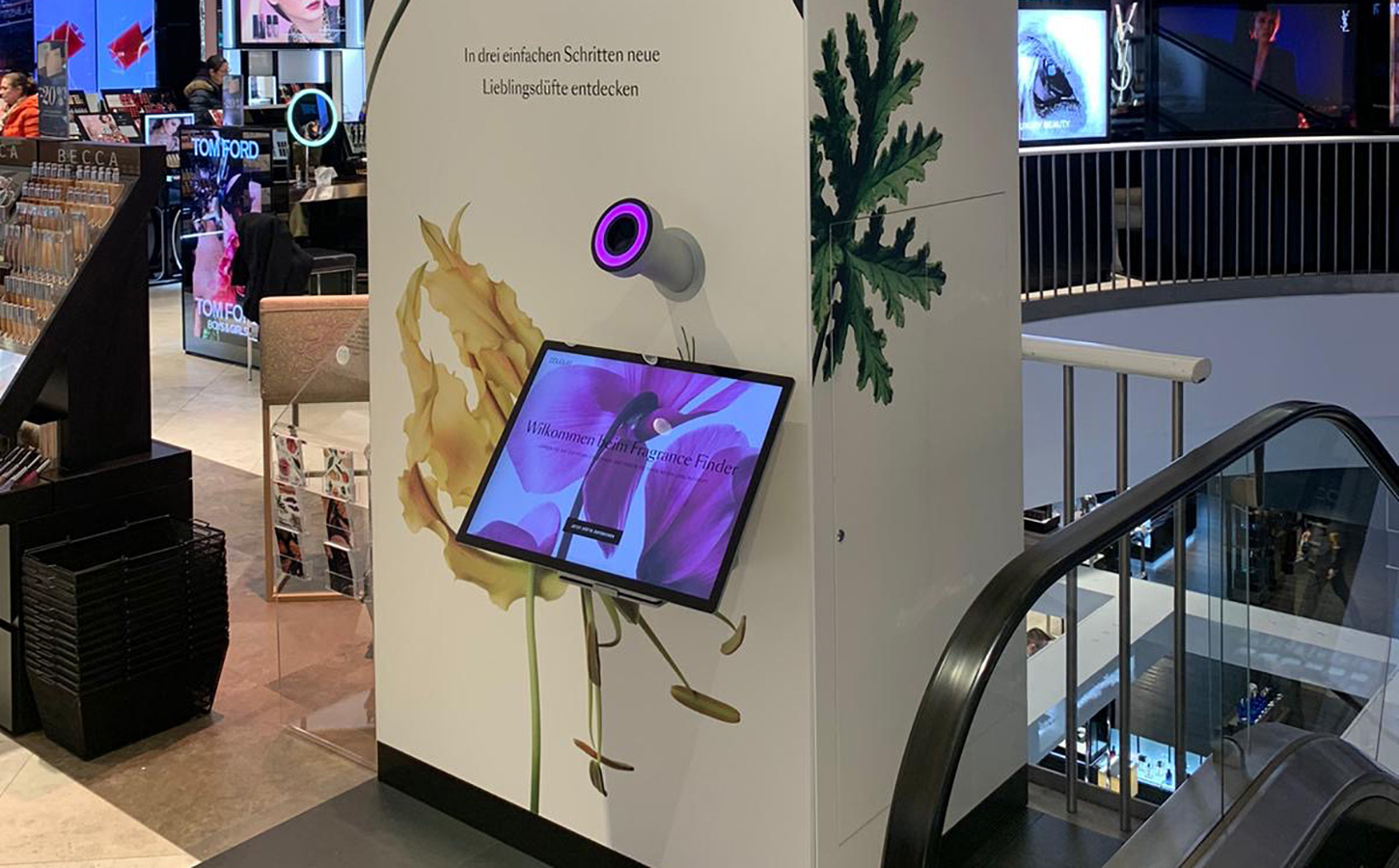 Fragrance Finder
Douglas
@Douglas Frankfurt Flagship
In the main floor of Douglas Flagship Store at Frankfurt you can easily find the Fragrance Finder.
This installation combines AirParfum technology with WikiParfum's profiling algorithm to recommend based on your own olfactive experiences the best matching fragrances among all Douglas portfolio.
During this experience you can smell 7 generic bases/accords and then fine tune your preferences smelling real fragrances. Once you finish this process your own olfactive wheel is created and you get your personalised perfume recommendations spilt into to most similar best seller products and best matching products.
Don't miss the opportunity to find your best match!
Location
@Douglas Flagship Store (Frankfurt)
Date
From January 2020 to August 2020
Fragrances
60