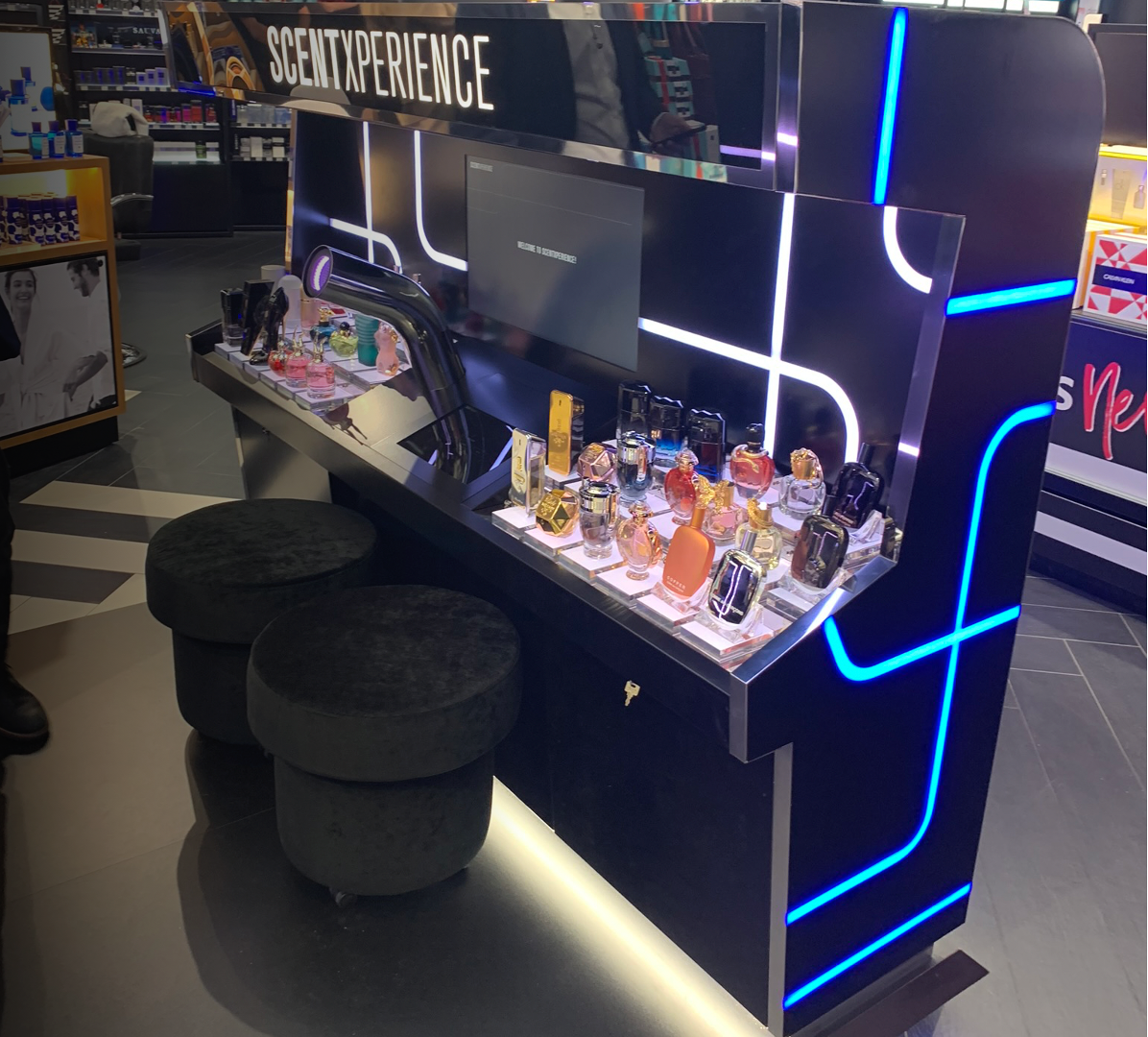 ScentXperience
@Sephora el Triangle
Starting from November 18 2019 until March 2020,  you can visit our AirParfum installation at Sephora Triangle and discover ScentXperience, the completely new way of exploring and navigating the perfumery laid out on 12 sq.m.
Powered by our unique technology, the ScentXperience space will give the perfume lovers the unique way to discover their olfactive preferences and create their perfume DNA.
Guided by the innovative interface and WikiParfum's profiling algorithms, after a 3-minute immersion in the fascinating world of perfumery ingredients and olfactive families, every consumer will be able to find the perfume that defines them from the ultimate selection of Puig bestsellers covering a spectrum of Olfactive Families, as well as purchase an unique gifting experience for their beloved ones for the forthcoming winter holidays.
Discover ScentXperience, the innovative project to explore perfumery
Location
Sephora El Triangle, Barcelona
Date
November, 18 2019
Fragrances
60